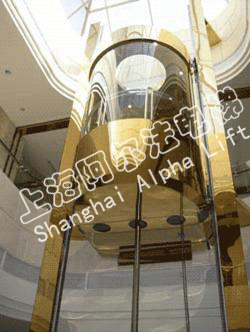 Hydraulic lift is an elevator to enhance the way different from other types ofspecial ladders, can have its own
unique advantages and applicability.
Alpha hydraulic elevators using high-performance, high-quality drive motors, so that the elevator is running very smooth, quiet, and the use of a number of security measures, such as protection of system safety valve to prevent hydraulic oil return check valve and the anti-stall devices.
Shanghai Alpha leveling hydraulic elevator not only high accuracy but also hasstable and good working condition, high reliability, low operating cost, widely used in museums, libraries, apartment, airport building banks and other places.

< Back >