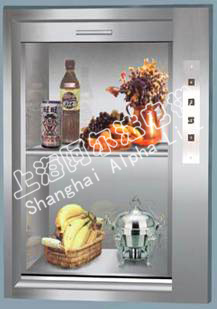 Freight Lift is also called food runner, dinner lift, meal lift or multipurposegoods lift. Freight Lift manufactured by Shanghai Alpha is
smaller in size, andstrong in function. The lift is stable in operation, and lower in price. Thus,it is widely applied in restaurants, mess halls, as well as in factories, librariesfor delivering goods.
According to actually operating methods, the lift consists of two types:microcomputer controlled and PIC controlled.
In accordance with actual working mode, the lift is comprised by theplatform typed and the floor typed. The operating speed varies from 0.4 meterto 1.0 meter.
Freight Lifts are convenient ininstallation, with small space occupied. Most of them adopt the framedstructure.




< Back >